50 Border Leicester Rams sold
it would be good to have some figures and some info about last year's sale
Our 5th On-Property Ram Sale went very well……
Our breeding strategy is to strive for continuous improvement in all areas of sheep production. We use flock breeding values, whilst also placint a high priority on visual appraisal when classing.
Ram Husbandry
All rams offered for sale were born between 15 July and 5 September 2014
Scabby mouth, Glanvac 6(B12) at lamb marketing with booster at weaning
Rams were shorn and backlined with Extinosad on 5 Jne 2015
Last Drenched with Ivomec Broad Spectrum – 21 August 2015
Sires used in 2014
Retallack 281/2009 (Sire Black's A Fake), White Button
Tattykeel 247/2009 (Sire Ellingerin Hot Shot), Blue Button
Tattykeel 185/2011 (Sire, Kelso, Finishing Touch), Purple Button
Kelso M132/10 (Sire: Kelso L136T) Red Button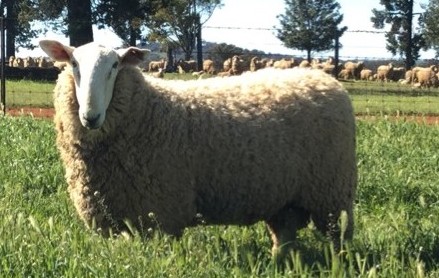 We look forward to welcoming you to Lynwood for the next year sale !
Andrew, Gina, Lucy, Kate and George
'Lynwood' Suntop Road Wellington NSW